Hello people! Today I bring you my second unboxing of Fairyloot, which corresponds to March's box… yep, I am a "little" behind. In fact, I've already received April's box ?.
The theme for March was Frozen Fables. I saw many comments that this was one of the best boxes that Fairyloot has made so far, and the truth is that it may be true.
Now, let's get to the unboxing.
As usual, the first we have is the "spoiler card", that we will ignore until the end.
The first item is a ceramic cup inspired by The Winternight Trilogy. It was designed by @monolimeart, whose designs are always wonderful, but this one fascinated me. It has even a snowflake inside ?.
The next thing we have is a hair band! I really have no idea what they are called but that's what it says. It is inspired by Something Dark and Holy and designed by @catarinabookdesigns.
I didn't have any bands, so I was very happy with it… but it turns out it doesn't work for me. My hair is straight as a board and wearing a satin headband is apparently not a good idea.
The next thing we find are socks! I love socks too much and since I discovered that they existed with a literary theme, it only increased my obsession. These are inspired by Even the Darkest Stars and designed by @jezhawk.
They are a little bit larger than the standard socks in my country, so I would dare to say that they are size 39/40 in Chile.
Then we have the monthly collectible tarot cards. In this case correspond to the ace and two of wands, and are also inspired by The Winternight Trilogy, and designed by @arz28.
Then we have a beautiful notebook with a silver foil and white sheets. It is inspired by Wintersong and designed by @taratjah. I admit that that cover tempted me to read the book ?.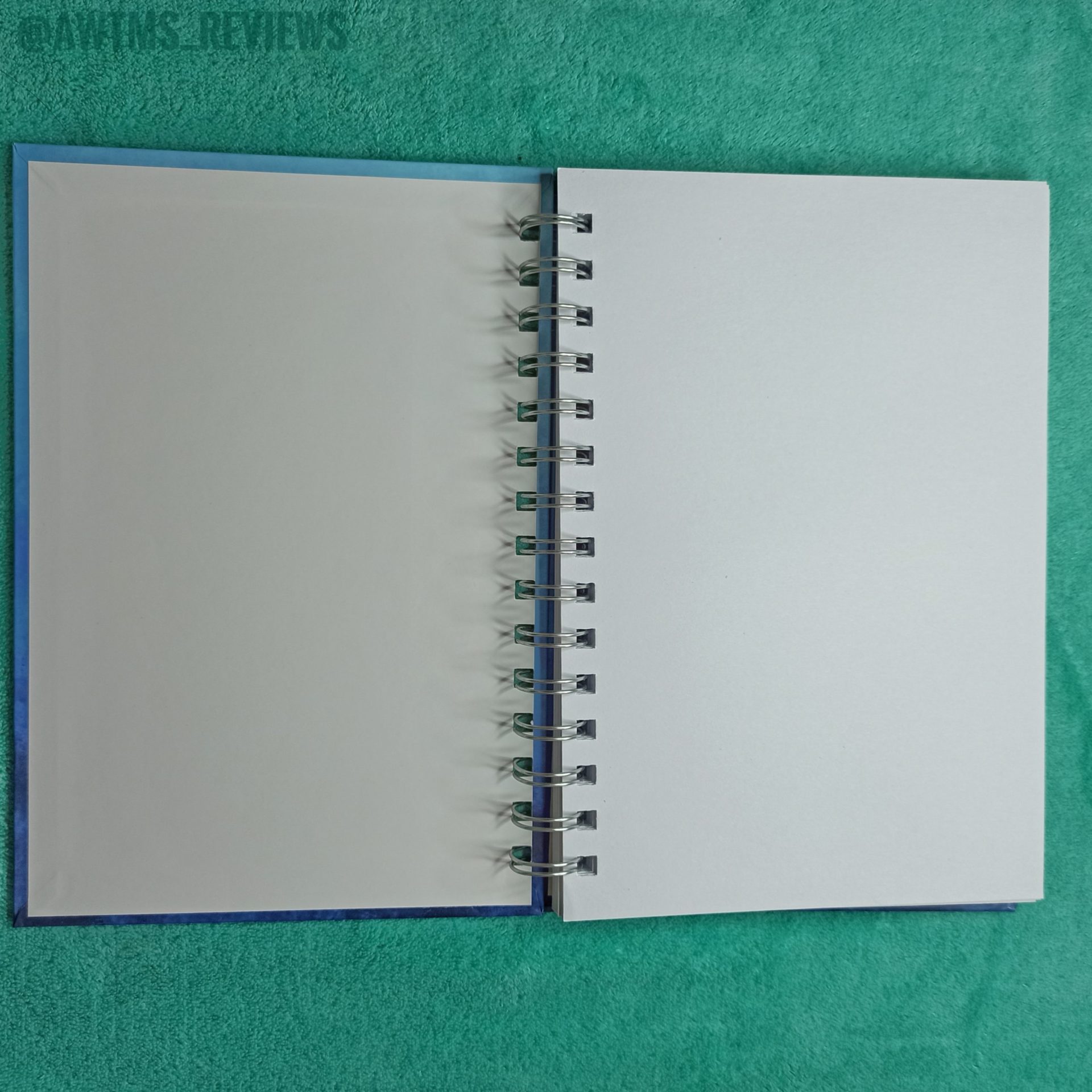 Then we have a ring for the cell phone!… Sorry, everything in this box excites me a lot ?.
The ring is inspired by Winterwood and designed by @ironandinkdesigns.
Also in this box we were supposed to get a print with foil inspired by Spinning Silver and designed by @warickaart, but something happened and it came the April box.
El libro de Marzo era.March's book was The Bright & The Pale by Jessica Rubinkowski
As always, there is a letter from the author in a print.
At first the edition of the book did not appeal to me much, since the cover was very similar to the original, but when I took it out, my jaw dropped. It is probably the most beautiful book I have. From its bright light blue edges, to the inside of its dust cover. If you do not believe me, see these photos, although they do not do it justice.
And this has been the Fairyloot box for March. April's theme is Hidden Identities and I'll be uploading the unboxing soon (probably ?).
This is the end of today's post, I hope you liked it.
Bye bye ?
If you liked this post please like, share & comment