*Please take in count that this is a spoiler-free review for book 3. This means it's probably full of spoilers of book 1 and 2.*
Synopsis
Hey… it's Nora. Again. And this time, I'm in way over my head.
The jinn are being hunted right and left, and as their unwitting leader, that paints a sparkly neon target on my back.
Yay, me.
The druids are my biggest threat. They're dark sorcerers who fuel their filthy magic by feasting on the souls of others like they're at an all-you-can-eat buffet. As for me, well… I'm the main course.
But I've got news for them. This jinn is off the menu because I'm done running.
Rafe and I are finally on the same page, and although I want nothing more than to get lost in those depthless grey eyes, we've got work to do. He's sacrificed so much to ensure my survival, but the other jinn doubt my ability to lead, and what's worse, I've gone and allied myself with the fae.
The fae!
They've forced me to see the cost of the druids' magic—a plague of darkness spreading across the land. If left unchecked, it will consume everyone and everything in its path.
And the only one powerful enough to stand against them? The one with an actual chance at making them pay?
You guessed it. Me.
Review
*Trigger warnings? Violence and cursing.*
As usual, in Lissa's best fashion, Book 2 left us on a cliffhanger. We lost connection with the familiars, but like that wasn't enough, Lorath was attacked and Nora went into Avatar mode and destroyed all the wraths. Yeih, right? Well, yes, but without familiars and with the loss of some loved ones, in addition to having used the source of the Jinn's magic, which could have killed them.
Unintentionally hurting people was my worst nightmare. It had been my life for about as long as I could remember. I was finally free of my course only to be bound to all of… this.
Let's say Nora is not happy with her achievement. She feels guilty for failing her people, and worse, her people blame her too. Furthermore, the druids are determined to finish the task of completely annihilating the jinn race once and for all.
My reign of terror lasted about a day until it had all blown up in my face and we'd found ourselves in this current delightful situation.
One of the things I like the most about this series is Nora's personality. Clearly we are facing a case of "reluctant hero", but her constant sarcasm means that, even being probably the most powerful being on earth (and on non-earth) she does not feel disproportionate. It doesn't bother me, at least.
Besides, her inner monologues are gold.
The sweats he'd scrounged up for me were a few sizes too big, but I was just glad that I was finally starting to feel warm again—which had everything to do with these super-great, very dry clothes and nothing to do with the way he was looking at me.
Right? Right.
I loved seeing a good development of the ending. It has happened to me with many series of this style, that we reach the end expecting a monumental battle, and everything deflates. I didn't feel that at all in this book. The ending felt perfect.
But I did have plans.
Big plans.
I was going to save them all. I held the future of the jinn in my hands.
And because of that, I had to do something bold.
And well, I'm officially back to loving Rafe. I think that in the second book he had already got me back, but in this one he is wonderful.
"We'll make it through this, Knocks. And then our real future begins."
Although he has a red flag hanging on him constantly for drugging Nora 🤔…and he should probably go to anger management, but he makes good sandwiches 😅.
He stiffened. "No."
Look at that. His favorite word was back.
Another thing that I loved is the interaction with other realms. There's a lot going on in this book, but it doesn't feel like it's extremely fast-paced and keeps you hooked the whole time.
He was unconscious. Unconscious or… or… something.
I wasn't putting the alternative into the universe by giving it a voice.
He had to be alive.
That was the end of it.
I also liked that after everything that had already happened, there were still a significant number of revelations or plot twists that made it even more entertaining and interesting.
Special mention to the familiars, who are not only adorable, but are a real contribution to Nora's badass look. Also mention for Selma, the incredible bitch—Sorry, I meant witch.
I looked back at Selma, unsure of what to do. She just shrugged like the helpful witch she was, while taking a generous sip from her spiked mug.
I should add that I NEED a spin-off of the story of Nora's parents. If you don't know what I'm talking about, I'll leave it there. Read the book and you will understand me.
This series is definitely going to my favorites. And Lissa is established as one of my favorite authors, because the two series that I have read (Ruling Magic and Stones & Curses) have been wonderful and memorable for me. I recommend both infinitely.
PS: I still love Rik more #SorryNotSorry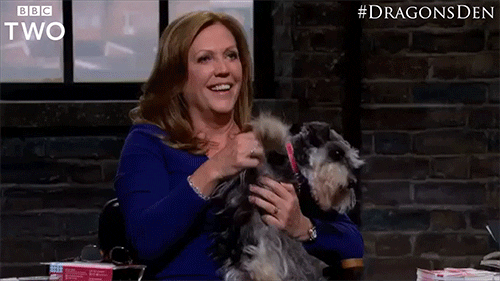 Bye bye 💕
If you liked this post please like, share & comment