Hello everyone! Today I bring you an unboxing of the Fairyloot December box. I've been a subscriber to this book box for over a year now, and I've loved every box I've received (obviously some more than others, but overall they've all had something good).
As usual, the first thing we have is the "spoiler card" with the monthly theme.
Then we have a pin from The Poppy War by R. F. Kuang, designed by @sallteas. I really liked it, but this pin was pending from a previous box.
In this box we have two books again! In addition to the "official" one, there was also The Coldest Touch by Isabel Sterling. It is digitally signed and claims to be perfect for fans of vampires and Twilight. I'll tell you it doesn't call me too much, I'm not a fan of these stories 😅
.
Then we have this month's tarot cards, which correspond to the nine and ten of Pentacles. They are inspired by Pierce Brown's Red Rising series, and were illustrated by @lizzart_zardonicz.
Then we have the first new collectibles that correspond to mythological bookmarks with foil. This month's ones are inspired by Hades and Persephone (Best couple ever) and they are really beautiful. They were designed by @gracezhuart..
Continuing with the collectibles, we have the second "weapon" letter opener. This is the first one that I receive and the truth is that I am thorn between being fascinated by the idea and that I don't see any use for it. It's nice to decorate, but I think I already have too many decorations 😅.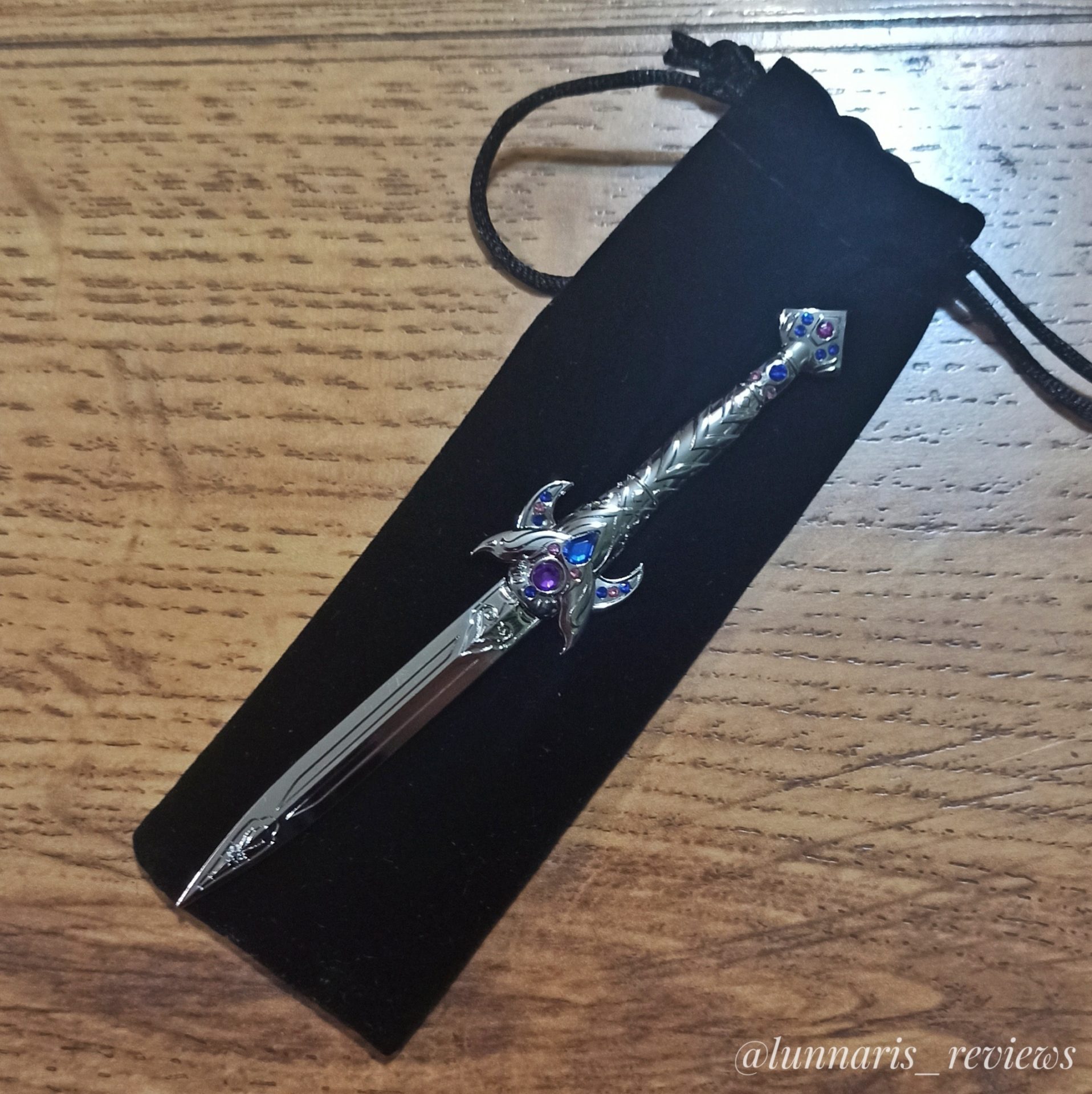 We Hunt the Flame por Hafsah Faizal. Fue diseñado por la mismísima autora @hafsahfaizal.We also have an iron-patch of Nasir's tattoo from We Hunt the Flame by Hafsah Faizal. It was designed by the author herself @hafsahfaizal.
The last item we have this month is a book sleeve inspired by Chloe Gong's These Violent Delights. The design was made by @celestialfang.
Last but not least, this month's book is Year of the Reaper by Makiia Lucier.
In addition to the author's letter with character art by @emiliesnaith_art, this edition has an exclusive cover, painted edges, art on the back of the protective cover, and foil design on the inner cover by @emiliesnaith_art and comes with a book plate with the author's signature.
And this is everything that came in the December Fairyloot box. I hope to do unboxings more often from now on, but I don't promise anything 😁.
Bye bye 💕
If you liked this post please like, share & comment